Financing For Valuable Community Development Projects in Oak Harbor
Do you or someone you know, have a commercial real estate project in Oak Harbor that needs financing with better rates and terms with more flexibility than the market?
​The EDC is pleased to share this exciting opportunity brought to us by the Heritage Bank Community Development Entity (HBDE). The program provides loans to help businesses to fund projects​that will in return revitalize the economy by creating jobs and increasing the availability of goods and services in economically distressed areas of Oak Harbor.
Loans are between $500,000 and $9 million for real estate transactions.
Features of the loan fund:
Below-market fixed rates
Lower origination fees
Lower debt coverage ratios
Longer maturities
7 years of interest-only payments
Does your project fall within an approved geographic area?
Click here to launch the NMTC mapping tool and search for the address of your project location.
How does the program compare to conventional financing?
See a financing comparison (PDF).
For more information: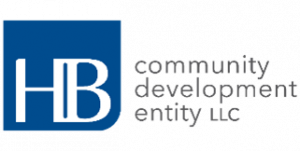 HBCDE, LLC, a subsidiary of Heritage Bank, has been certified by the Community Development Financial Institutions Fund of the United States Department of Treasury as a Community Development Entity to provide loans, investments and services to low-income communities.